We are indeed fortunate to have the campus of Vaikunth Mehta Institute close by to go for our morning walks. It is a lovely walk and the back gate leads to an open area which the defence land. The bomb disposal squad of the Indian Army had its unit here till recently. The abattoir which apparently serves the needs of the defence units is in this open area and the occasional strong smell is the only negative I can think of. This path then links the street which connects to the back gate of the Pune university through a small wooded portion.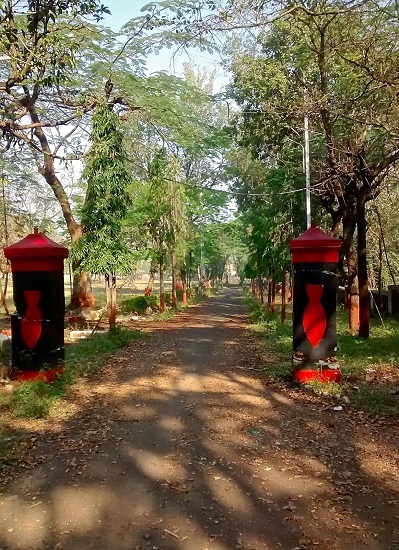 We have been going for walks here for several years now. Each season has its own beauty. Each walk is an exercise in joyful contemplation with so many pretty and interesting visuals around.

I have decided to start posting some of these visuals and I am sure everyone will enjoy them as much as we have been.