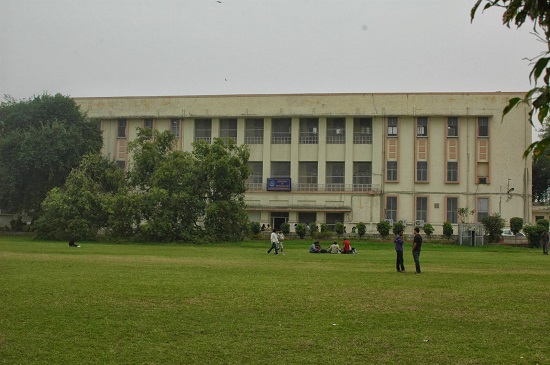 After spending some time at the erstwhile (I hate to use this word) DCE campus, we had to do a mandatory round of Kashmere Gate in a cycle rickshaw. The area can only get more crowded and chaotic. We stopped by at Makhan Lal Tika Ram for the its signature lassi.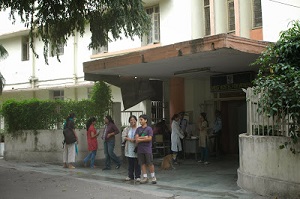 Prachee and Aalok at West Hostel gate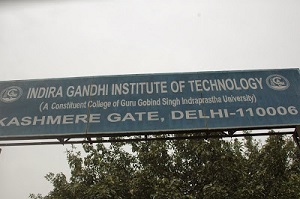 Erstwhile DCE campus now houses Indira Gandhi Institute of Technology which is part of Guru Gobind Singh Indraprastha University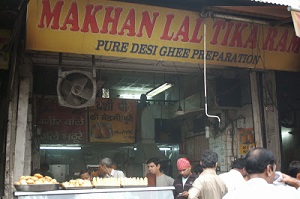 Makhan Lal Tika Ram, Kashmere Gate, Delhi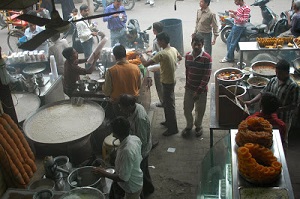 Hot milk, lassi and jalebi at Makhan Lal Tika Ram, Kashmere Gate, Delhi
Went around all the alleys of Kashmere Gate, each one having so many tales attached. I could of course share only the civilised ones with family. Like this one - During our hostel days, we were specially indebted to St. James Church. The church premises used to be let out regularly for lavish Delhi weddings. Since we used to generally starved due to poor mess food, we perfected the art of getting invited (?) to the late evening marriage parties. Not only that but some of us perfected the art of carrying back some food for those comrades who were not so fortunate in getting invited (!).

Did not notice White Rose Ice cream factory though at its earlier place. There were several other changes in Kashmere Gate but after 30 years, the world here had not changed much. Also did not notice the tea and pakoda joint of Lala in the back alley.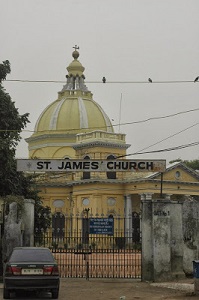 St. James Church, Kashmere Gate, Delhi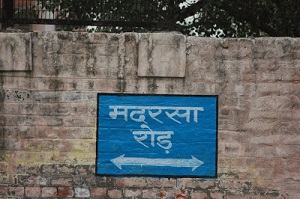 Madarasa Road, Kashmere Gate, Delhi
I am not sure whether I should declassify all the secrets of the life at West Hostel but I cherish all the wonderful moments spent there and lessons learnt for my lifetime.

While all hostel days have their unique stories and characters, life at West Hostel was unparalleled as we had to face a battle for survival. When the hostel mess was taken over by some goons and we started paying bills which our parents could not afford, a revolt was born. The criminals had firmly entrenched themselves in the campus and we were living in an atmosphere of fear. This was not some backward district in UP or Bihar but in the national capital of India. This led to a massive students agitation involving a strike, college shutdown, Rasta Roko, a march to Lt. governor of Delhi (Mr. Jagmohan was the LG then), a question getting raised in the parliament and so on..... I was fortunate to be at the forefront of this agitation along with a few other hostel mates. Finally we won. All the notorious characters were expelled from the hostel due to the direct intervention of Mr. Jagmohan and his specific directives to the college administration who were rather reluctant to act against criminals who enjoyed political patronage.

One of my most vivid memories has been the incident when some goons came looking for me in the hostel corridor one evening.....a hostel mate who was a well built six footer with a body language that would make any aggressor think twice went in his room and bolted his door from inside whereas a lungi clad five footer with thick spectacles dared the goons and took them head on...Courage is a trait of your character and values...I would say that this incident was probably one of the most important incidents and has left a deep impression and a lesson for the lifetime...never trust people for what they say....true colours of each one of us and our values come out loud and clear in small little incidents in our day to day lives...I learnt to observe these small little actions and draw my conclusions and not go by face value or by what anyone says...