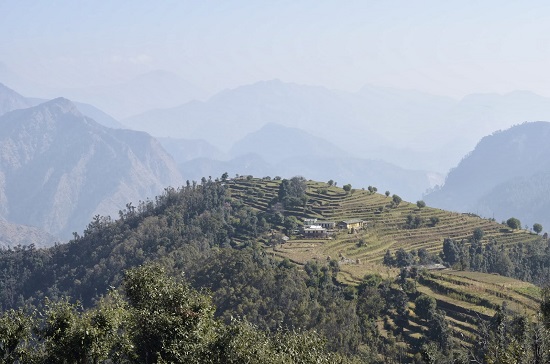 The climb to Camp Shama will never be forgotten. It was getting dark and by the time we reached the top, there was no visibility. It was quite cold and we were tired after a long day and then this climb after sundown…We vividly remember the sight of first light we saw in few houses who were getting ready to celebrate Diwali. This was a small settlement of just few houses on way to Camp Shama in Kumaon Himalayas.
The little stone cottages, though not exactly warm inside, provided much needed shelter from the cold and the winds at the mountain top. The first view of the mountains around was a bliss ! Very rarely one is at a place on a mountain top with a 360 degree view – snow clad mountains comprising Nanda Devi, Trishul and other peaks. The valley below provided a breathtaking view of Ramganga river.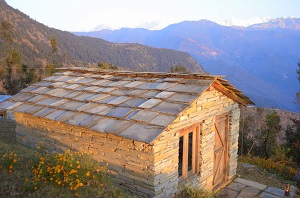 Stone cottage at Camp Shama, Kumaon, Uttarakahnd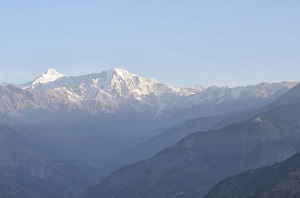 Snow clad mountain ranges - view from Camp Shama, Kumaon, Uttarakhand
The structure at the mountain top which had a roof was our place except when we were out for walks or we retired for the night. So this was the place for endless glasses of hot tea, campfires, food, singing and playing flute for Aalok and Mihir, taking pictures and sketching. The Korungas from village Bari Panyali were exceptionally warm.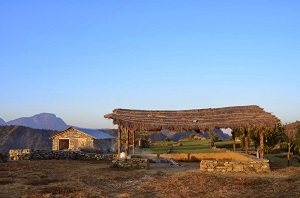 On the mountain top at Camp Shama, Kumaon, Uttarakhand
On the several walks in the hills, we passed through some remote settlements which were totally cut off from mainstream India in terms of road access and public contact (although most places did have a satellite tv dish). Visited several homes, had tea and at times a meal with the folks at their place to understand their life. It was humbling to see people being content with so simple things life has given them.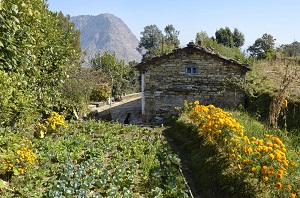 Kumaoni home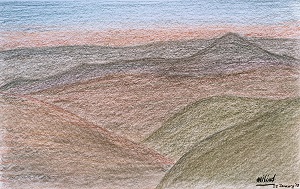 My sketch of Kumaon mountain ranges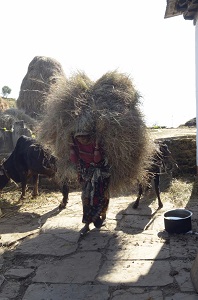 Kumaoni woman - stocking up grass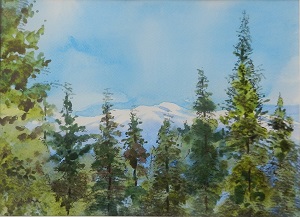 View of snow clad mountains in Kumaon - painting by Chitra Vaidya
However the clincher came when I was chatting with a ten year old boy and casually asked him as to what he would like to be when he grew up. He instantly said that he would like to be a scientist. I was expecting him to say he wants to be an engineer or a doctor or an MBA or a cricketer….I was so happy and proud for this boy.