Gruene,Texas is a lovely little place which has a unique history. A settlement predominantly of German immigrants to United States, this thriving little town became a ghost town when the economy went down in 1930s. A recent makeover has been spectacular with several boutique stores, restaurants, wine tasting events, art shows and artist studios making this a lively community which attracts tourists. We saw families on a day out apart from cyclists as well as Harley riders chilling out at Gruene.
Many thanks to my cousin Shilpa for making this a memorable visit. Shilpa and Anand were very enthusiastic in taking us to Gruene from their home at Sugarland, Texas where we stayed with them.
The lunch at the river restaurant was truly memorable. The setting of this restaurant is wonderful - nice open spaces with good daylight overlooking the river. In fact we learnt that there is a nice little walk by the river which we could do but we had time constraints. Next time at Gruene we shall do it.
Gruene is a case study of how a run down place can be brought back to life with some amount of initiative. I can think of so many places in India which have a unique history and cultural heritage which with the right infrastructure can turn into major tourist attractions. I sincerely believe that tourism will be the next big opportunity India must harness. There is so much diversity of nature, rich history and cultural traditions.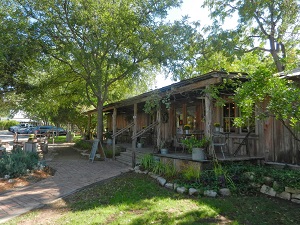 Several boutique stores and studios at Gruene
Another boutique at Gruene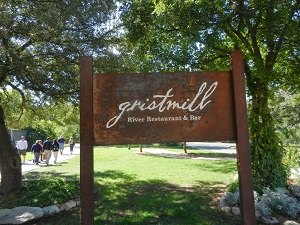 Heading to the rive restaurant
Gruene is rich in history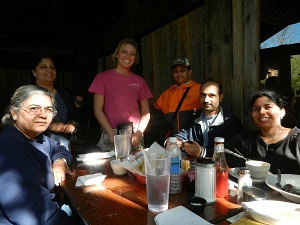 Lunch at the river restaurant