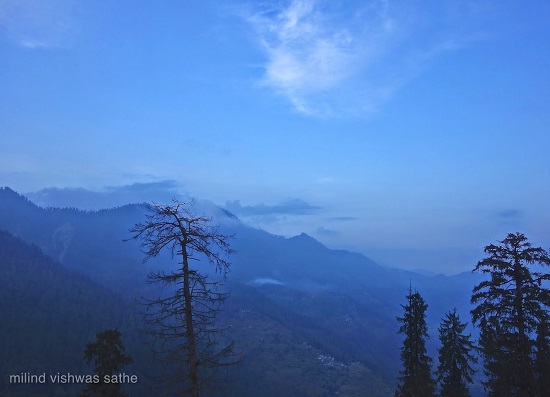 View from Sojha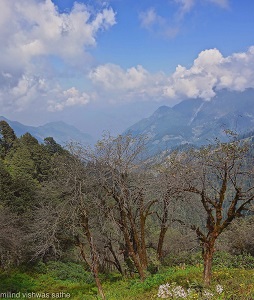 View from near Jalori Pass
Went to Jalori Pass which is a few kilometers climb up from Sojha. Witnessed some stunning visuals of the mountain ranges on the way. The actual pass is like a village square with several chai and mithai shops apart from dhabas. There is a Kalimata Mandir right there which seemed to be an important destination for many. Did some sketching here as well as inside a tea shop. Sampled fresh besan barfi being made right there in one of the shops.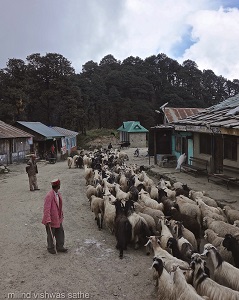 At Jalori Pass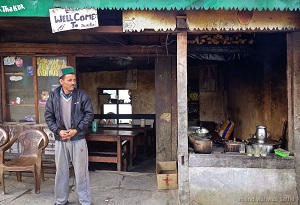 Dhaba at Jalori Pass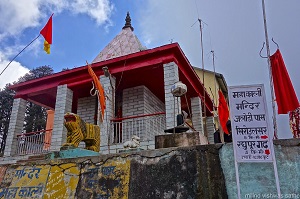 Mahakali Mandir at Jalori Pass
Next day, went to the forest rest house. The original structure was built around 1935 by the British. It turned out to be a great place to do some sketching there. Made a pen and ink sketch of the forest rest house and a pencil sketch of the spruce trees there.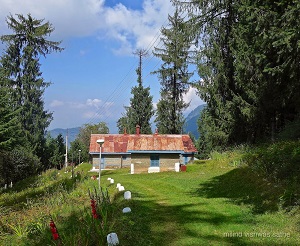 Old Forest Rest House at Sojha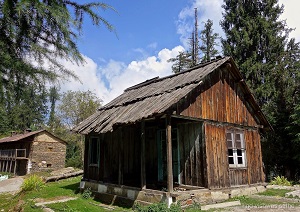 Old structures near the forest rest house, Sojha
After lunch went to Sojha village for a stroll. The houses are nestled on a hill slope and many still have the traditional slate roofs. The sun was setting in the mountains across the valley and the light of the setting sun falling on the hill slopes was simply divine.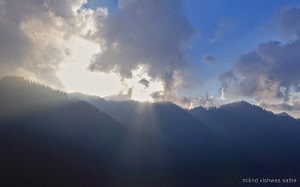 Divine light at Sojha